Tech Podcast Network Enlists Crowdfunding to Expand CES 2014 Coverage Opportunities
TPN.tv Launches a Crowdfunding Campaign to partially fund some of their coverage of CES 2014. Having reached 32 million consumers from the 2013 coverage, they are testing if that audience will help support the networks efforts at the 2014 show.
Las Vegas, Nevada (PRWEB) October 16, 2013
For the seventh consecutive year, Tech Podcast Network (TPN) is taking part in a big way at the 2014 Consumer Electronics Show (CES) Jan. 7-10 in Las Vegas. This time, however, the community supported technology website is adding a new twist to bolster promotional opportunities and funding. In addition to traditional sponsorship's, TPN has created a crowdfunding campaign to enhance coverage and offset expenses.
A part of the RawVoice podcast family, TPN has provided CES content to viewers with crews both in the broadcast booth and trolling through acres of technology and gadget offerings. With a fresh live-streamed vendor interview every 10 minutes the action never stops. Every interview is then posted online through their distribution network. The 2013 CES coverage — as in years past — has been viewed by millions of consumers and early adopters looking for the latest and greatest trends in technology.
"We are the smallest independent media team that creates the largest amount of CES content," said Todd Cochrane, CEO of RawVoice and GeekNewsCentral. "I am really excited about this new opportunity for fans, vendors and the community to support us on this crowdfund campaign."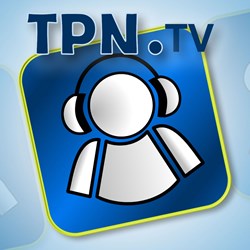 To make sure TPN best covers the 2014 event, three crews scour the halls for the most innovative content, while another crew conducts interviews at the broadcast booth — all this is in addition to a support staff, bloggers and photographers who make the event run smoothly.
"Going to CES for this coverage opportunity is one of my favorite things to do," said veteran TPN crewmember Jeffrey Powers of Geekazine.com. "I have seen gadgets before they come out to the public, I have been able to talk with the creators and get their points of view and I've even met a couple of celebrities at the event."
Of the more than $25,000 TPN needs to produce the highly popular annual event, the website is looking for $5,000 through crowdfunding. TPN's parent company, RawVoice, and event sponsorship will cover the remaining costs, Cochrane said.
"By crowdfunding, we've found a means to not only support our team and the end product, we've found another way to help you be a part of TPN at CES," Cochrane said.
Everyone who donates will get their name linked on TPN.TV/Backers. CafePress.com is providing TPN backers with T-Shirts starting at the $25 contribution level. Omnimount.org has contributed a few PLAY25X TV mounting brackets for your home theater system. Plus additional rewards for backers.
Those interested in crowdfunding the TPN 2014 CES coverage can do so here.