Back from a brief Juicing fest. I don't know if I feel better or not, but I am glad not to be drinking all those juice concoctions. Thanks to everyone that has been coming to the YouTube channel. Numbers are really showing! Starting a new YouTube segment – 5 Questions with. The first one is up with Tom Giarrosso.
Subscribe to Geekazine:
Reviews: Geekazine gets products in to review. Opinions are of Geekazine.com. Sponsored content will be labeled as such. Read all policies on the Geekazine review page. 
Hotline – 608-205-4378 – geekazine (at) gmail.com

Download the audio version 
Subscribe to the podcast via: Feedburner – Zune – iTunes – TechPodcasts – Blubrry – Stitcher
You can catch me on Twitter @geekazine –  Geekazine Facebook Group – About.Me Other shows: Google Plus Day in Tech History – Geekazine Special Media Feed – iPad365
Geek Smack! episode 230Tech News:
Windows 8 Gets a Date
– Microsoft outlines what they are planning for the upcoming months. Will it be an Apple killer?
Galaxy S III Combustion a Hoax
– Only thing that combusted was the user.
Google+ iPad App Now Available
– Did I just see a Pig fly across my house?
Kickstarter in the UK
– Tweet saying: People in the UK will be able to launch projects on Kickstarter starting this autumn! More info soon!
Jelly Bean Source Code Released
– Google Group opens the code in record time.
IT Spending to hit $3.6 trillion
– 3% increase from last year.
Nexus Q Hacked
– Hackers installed an app launcher, can play Netflix using a USB keyboard and mouse.
Apple Mountain Lion Gold Master
– Gold Master is released, which is one step closer to final release.-
Geek Smack! Geek News: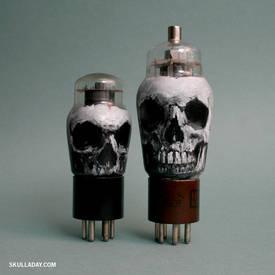 Music – Vacuum Tube Skulls
Beard – X-Wing Fighter
LEGO – LEGO Coliseum
INFOGRAPHIC – State of Social Recruiting
Music – IHeartRadio Fest
Roswell – Happy 65th Anniversary
Video – Man flips car, Falls out Sunroof
Music – Chumbawamba Breaks Up
Breaking Bad – History of the Pink Teddy Bear
–
Geek Smack:
Twitter has been switching things up as of late. The micro blogging site that lets you converse in 140 characters or less doesn't like to share the playground as much anymore. At one time, we were all wondering how Twitter was going to make money by giving away the proverbial milk. Now that Twitter is making changes, we are wondering how they will survive without giving away the proverbial milk.
Twitter seems to have an identity crisis right now. I suppose there is some concern that people will start to leave for Facebook or Google+. They also have to figure out how to bring in business to generate more revenue. But is cutting off one hand to feed the other the right direction?
Some companies are looking to sell their Twitter-based business. I talked about one last week that has a $5,000 price tag on it. They don't want to take the chance of the new walls that seem to be going up not including them. I don't know if now is the time to jump ship, but there is an old saying – When the rats start running, best to heed their warning.
For now, it's business as usual. You might lose that free service which lets you schedule tweets or a page that lets you follow a search term. I don't see Twitter closing the vice too much, but with what they did so far, it does have people wondering…
---
Geek Smack! is a weekly video show and podcast that comes out every Tuesday evening. Your host: Jeffrey Powers – talks tech news, IT news and geek news for the week. Geek Smack! is ©2012 under a Creative Commons no-deriv license. Never take candy from strangers. If you would like more information about what is technology, recent news, Geekazine, and Jeffrey Powers, feel free to contact him. Jeffrey Powers does interviews, just ask!
(Visited 280 times, 1 visits today)